GAYLE GRUSMAN, APN, MSN, FNP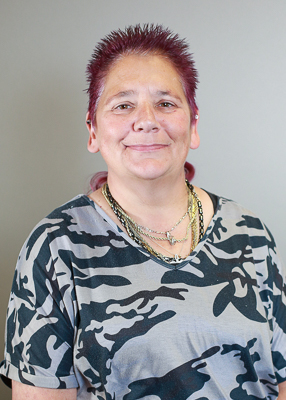 Gayle Grusman received her Bachelors of Arts in Nursing as well as her Masters in Family Nurse
Practitioner from UNLV School of Nursing. Her honors include Biltmore Who's Who in 2006 and Sigma
Theta Tau. Gayle holds two Master's Degrees. First in nursing and the second in Forensic Psychology.
Gayle has been with St. Rose Pediatrics since October 2006.
In her spare time, Gayle loves doing things with her three children. All three children are adopted and
she could not love them more if they were her biological children. Along with her three children, there
are four dogs, one hamster, and five fish. Gayle also likes building things for the house and other things
with her two sons.